Congratulations on your successfully joining the 1-year Personal Coaching Service with John-Paul Iwuoha.
Without wasting any time, please click here to book your first coaching session.
Tip: You will be directed to John-Paul's coaching calendar which looks like the image below: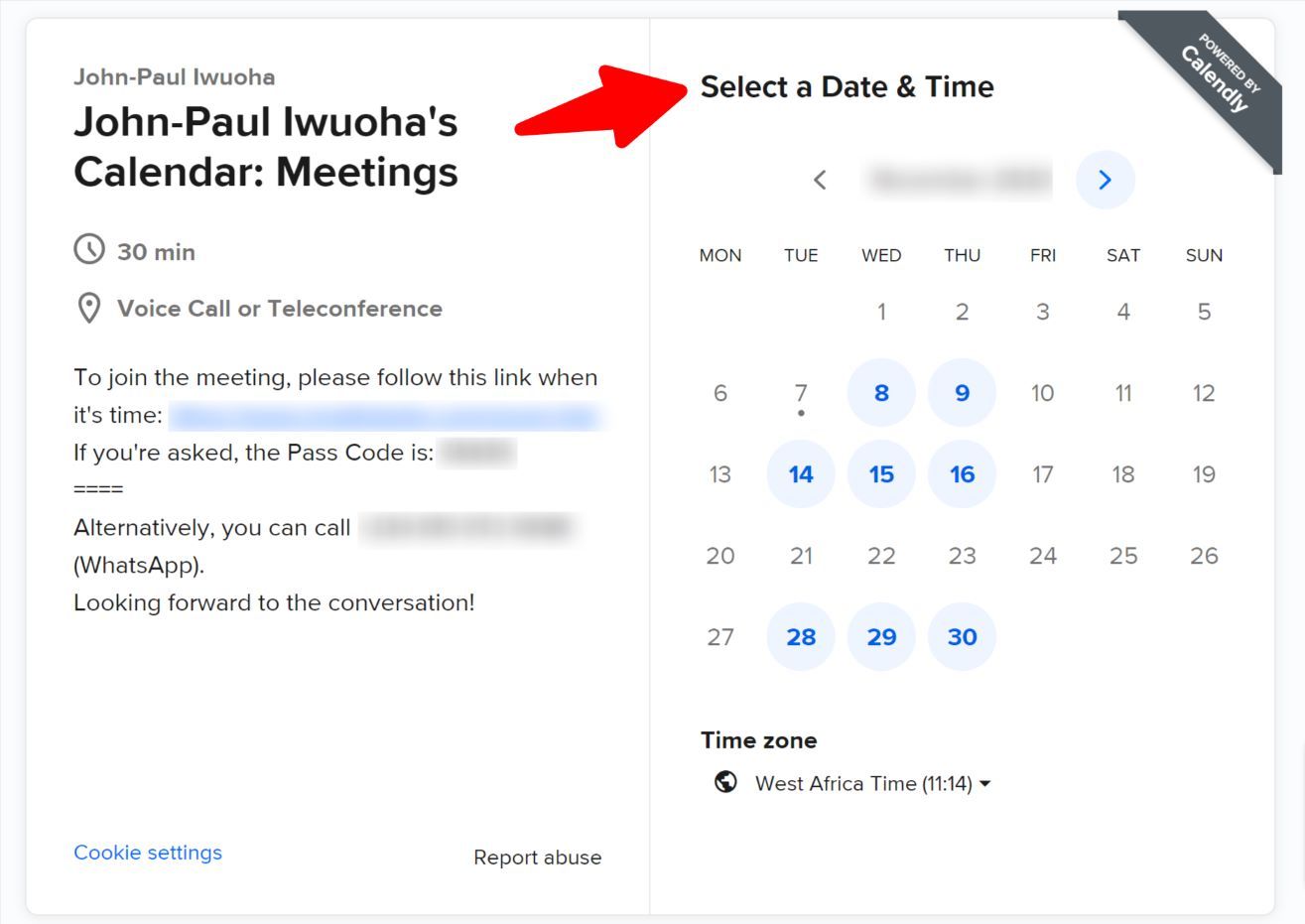 ---
Need help?
If you're having any trouble signing in, please email me directly at jp@activatorhq.com or send a WhatsApp message to +234 913 456 1188 and I'll personally look into it.
I look forward to all the value you'll get from my coaching service here at Activator HQ.
Welcome on board.
John-Paul Iwuoha, Founder @ Activator HQ.